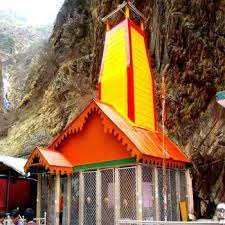 0700 AM Departure Sahastradhara helipad, Dehradun
0745 AM Arrival Kharsali helipad, Yamunotri
Passengers are requested to reach state government helipad on Sahastradhara Road, Dehradun which is the starting and ending point of this yatra. Vehicles are arranged for pick up. Our pilots and ground staff will brief the guest about the entire trip and do's and don'ts. Breakfast will be arranged at Kharsali so passengers can leave their hotel early without taking breakfast. Upon arrival at Kharsali (The helipad for Yamunotri) passengers are welcomed by Heritage Aviation (HA), ground staff, who will unload your baggage and carry them to your hotel.
Hotel to temple is a 6 KMS trek and return journey will take approx. 5 hour 30 min.
The trek will be travel by Palki for all the guests. Generally passengers will reach hotel by lunch time which is arranged at hotel. Evening after some rest do visit to ancient Shani temple which is nearby.
Meals : Breakfast, Lunch & Dinner