Railway Ticketing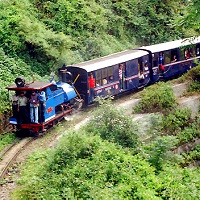 To explore the splendor of multi-faceted India, Indrail Passes provide excellent value and enhances the charm of holidays from abroad. Indrail Passes offer visitors on a budget, the facility of travel as they like, over the entire Indian Railways system, without any route restriction within the period of validity of the Indrail Pass.

These passes can only be purchased by foreign nationals and NRIs on payment of U.S. Dollars ($), Pound Sterling (£ ) , Euro. The pass holder is not required to pay any reservation fee, super fast charges or surcharge for the journey. The Indrail passes have been made more attractive for transit and short stay visitors. The passes are now also available for half day(12 hrs.), one day (24 hrs.),two days (48 hrs.) and four days for the facility of visitors arriving by international flights and visiting only one or two connecting destinations. Indrail passes are sold through General Sales Agents abroad at Oman, Malaysia, UK, Germany, UAE,Germany,Nepal & Indian Airlines overseas outlets at Kuwait, Bahrain and Columbo.

(Written by: Govt. of Indian Railway)

"Tayal Tour & Travels" also offers rail tickets for our clients with our best services. We manage the rail ticket in cheapest and innovative way where you can trust on it as today lot of criminal cops making fake tickets. Agency, assured that to give the best service from our supportive staff if clients has to given right details of them destination, time and budget.